"Close encounters of the Existence"
 Exhibited at
  - Royal College of Art Work in Progress Show @Royal College of Art (17 Jan- 20 Jan 2019)
  - MvVO ART/ AD ART SHOW 2019  @Oculus World Trade Center / New York (29 Apr- 31May 2019)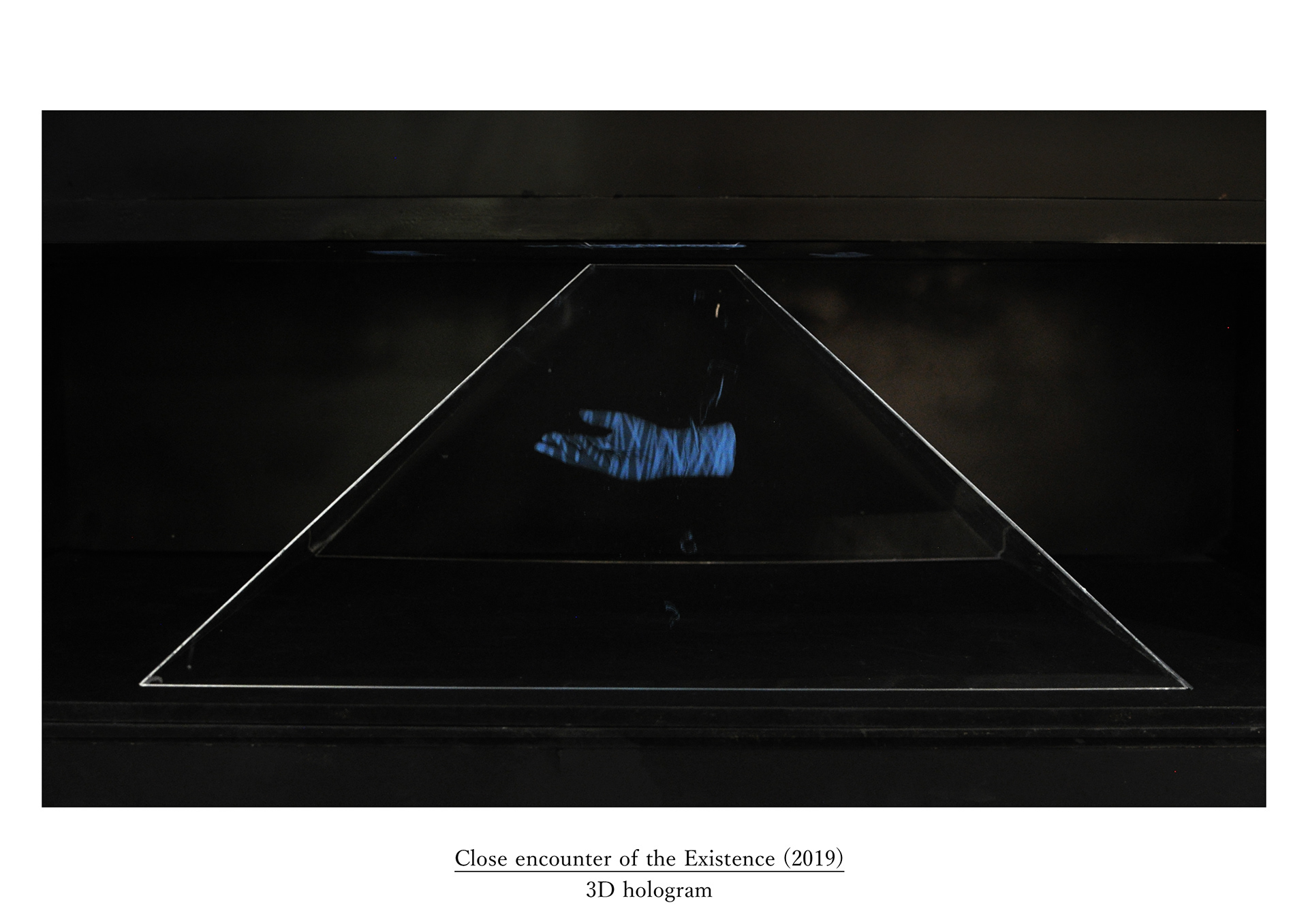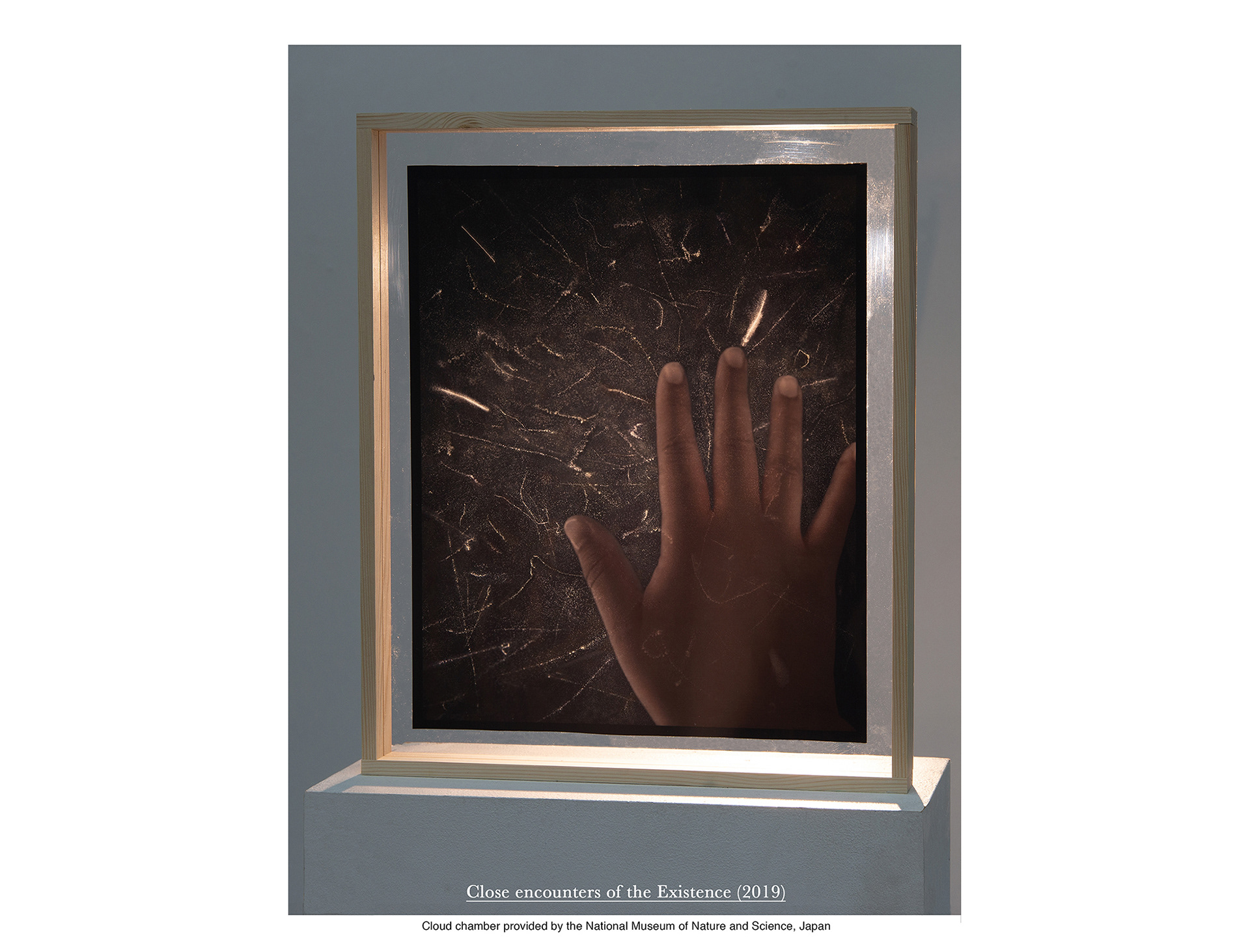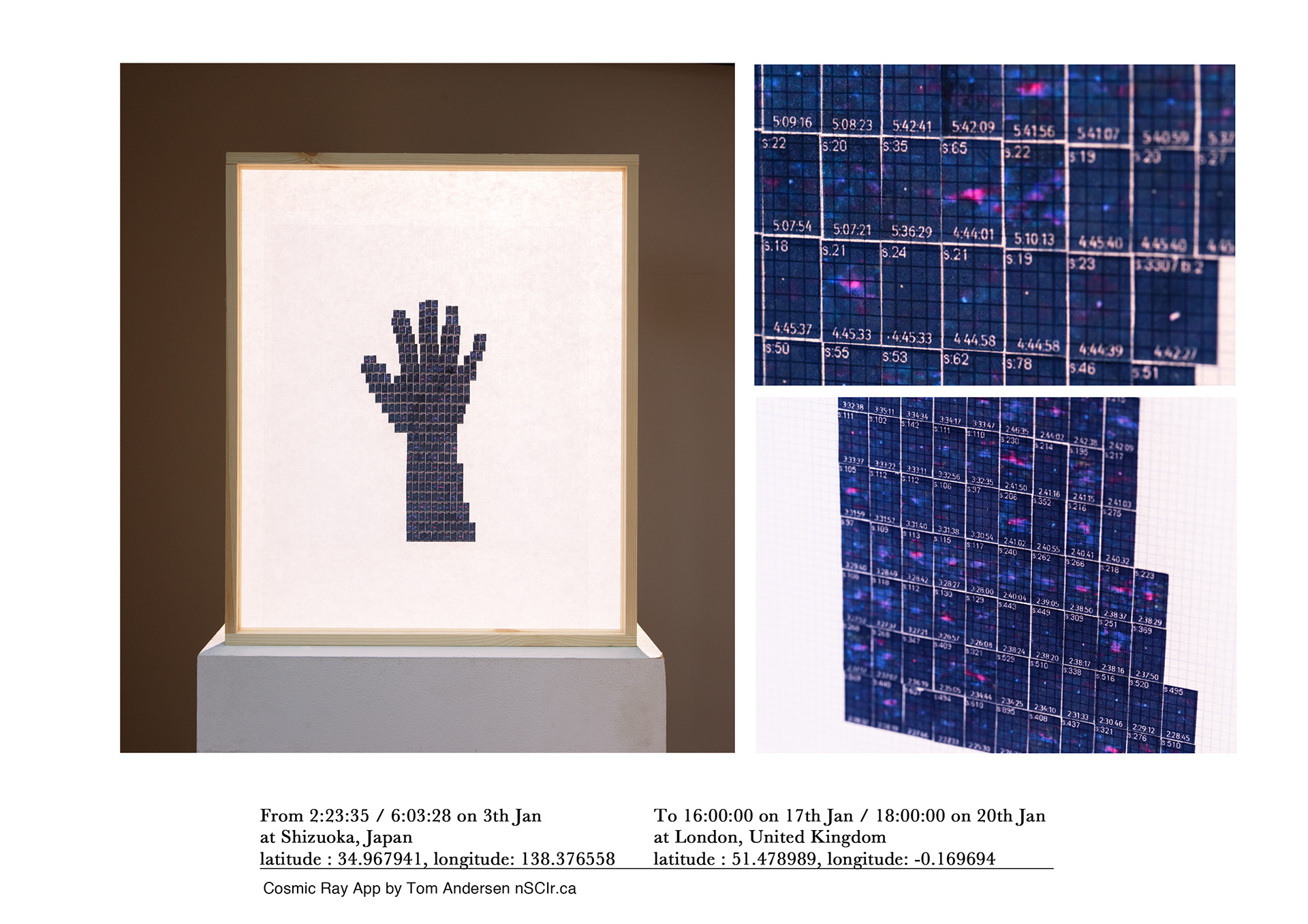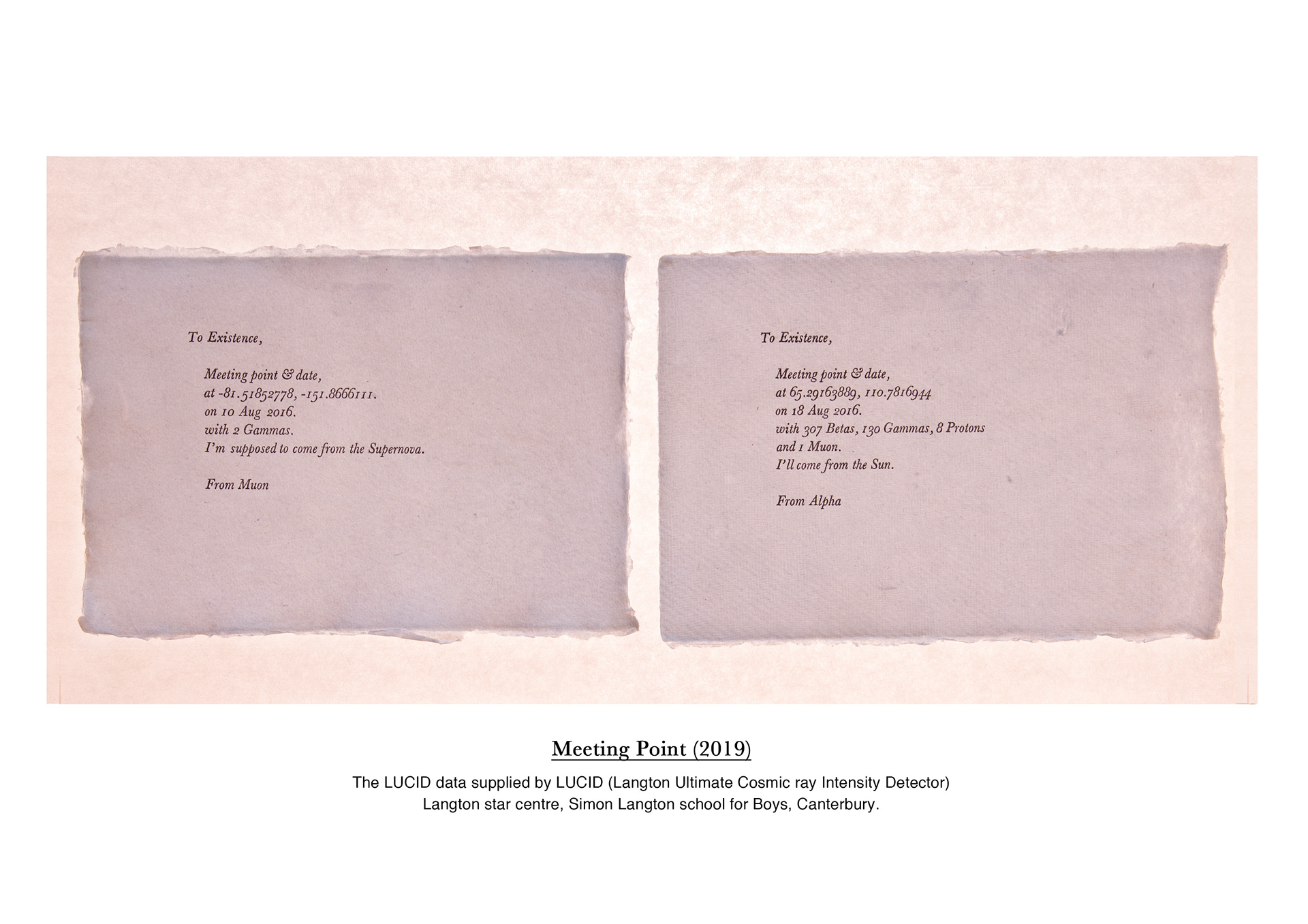 4-dimensional space-time movement of the existence
In this work, I utilised cosmic ray falling from space and represent the existence of human being in the universe.
I consult with Imperial College London / Dr. Simon Foster and negotiated to borrowed and utilized the cosmic ray detector machine, the technology based on the CERN. When I recorded the cosmic ray I put my hand on the detector with slightly sliding my hand by 1 mins as a performing work.
The data of detector represents the exact location and time and how many particles encountering the object (my hand). Then, exchanged the data into 3D hologram and animation. looks like gradually appears the hand existence. I
nstalling the hologram (data) in another space-time axis means the transfer of existence (the data of the detector) in space-time.